"Gallery Row" on Bridge St. in Lambertville, NJ (Photo by Michael Haley)
A buzzing, blood-red neon "BAR" sign illuminates North Franklin St. in Lambertville, NJ. The sign, which used to attract bikers to Mason's Bar for a shot, beer, and a game of pool, is seen as guests walk up to DeAnna's Restaurant, known for its homemade pasta and cocktails, which took over Mason's 13 years ago.
The original, rusty "ACME Super Markets" decor sits in the entrance of the ACME Screening Room, an independent movie theater on South Union St., which started showing indie movies when the supermarket closed in 2001.
Around the corner on Bridge St., hundreds of tourists crowd the street to purchase art from galleries holding paintings made by renowned artists, from Jacob Lawrence to Andrew Wyeth, as well as local Lambertville creatives who have called the small town home for years.
Before Lambertville became a haven for artists the town of 3,840 was a typical working-class New Jersey industrial town. One of many similar towns along the Delaware River, not far from Pennsylvania's Allentown, which Billy Joel sang about in the 1980s.
Due to the proximity of Lambertville, about halfway between Philadelphia and New York City, the town was a part of The Black River & Western Railroad system transporting goods between Pennsylvania, New Jersey, and New York. Factories creating goods, from rubber bands to underwear, as well as car dealerships populated the town, providing jobs for its residents.
It was at this time when art in the area was blossoming just on the other side of the river in Pennsylvania. New Hope is a town known for its "Pennsylvania Impressionism" art era in the early half of the 20th century, with artists like William Langson Lathrop,  Edward Redfield, and Daniel Gerber contributing to its "art colony," according to the book "New Hope for American Art" by Jim Alterman on the history of the movement.
When the impressionist artists began to move out of New Hope, either elsewhere in Pennsylvania or other parts of the world due to their age in the later half of the 20th century, the influence of art crept across the river in Lambertville during a time of industry decline.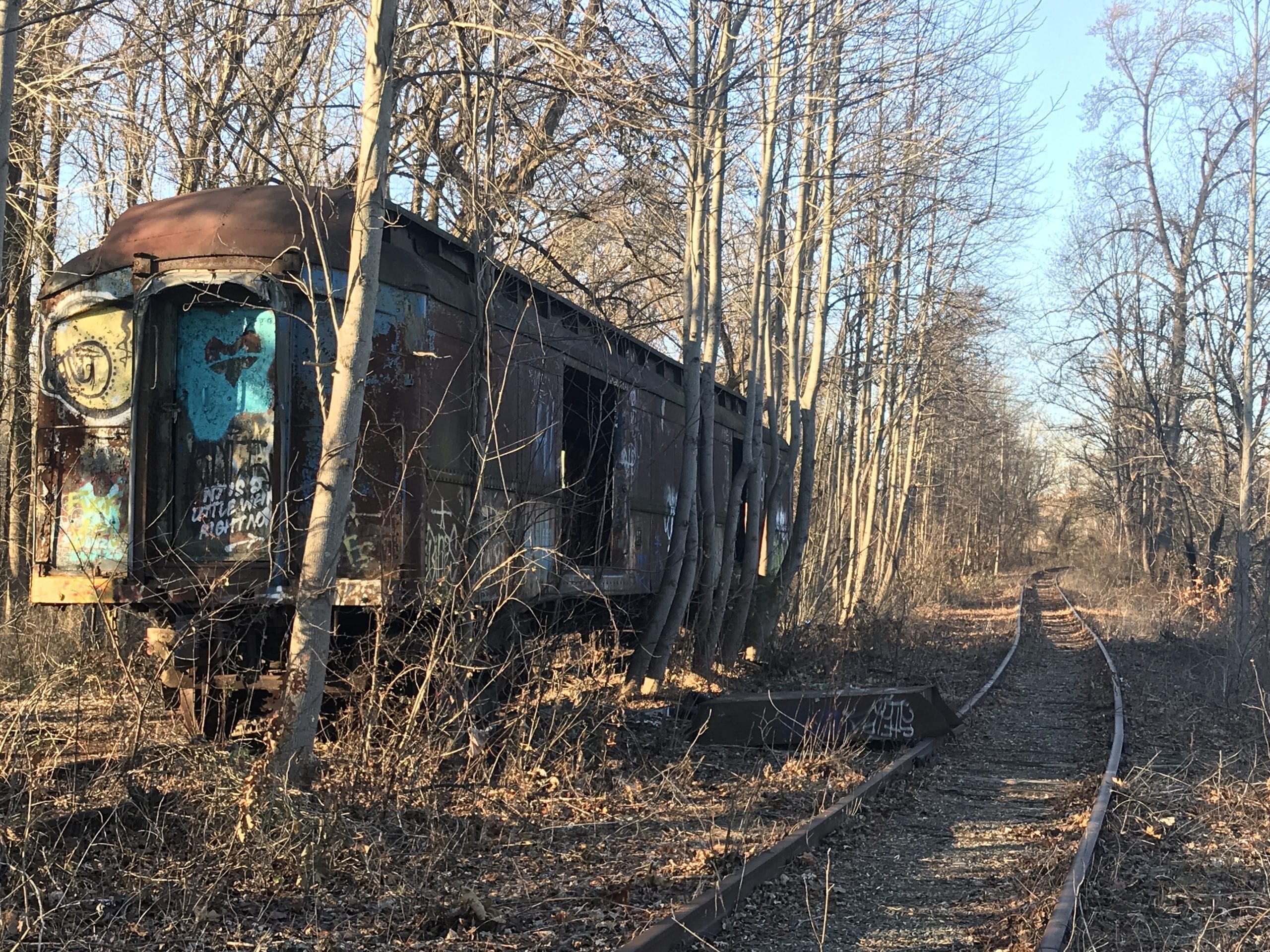 An abandoned train car and railroad tracks in Lambertville, NJ (Source: Michael Haley)
Factories began to close and many businesses went bankrupt, including Lambertville Ford in the 1980s and into the 1990s, according to Chapter 11 filings, with industry becoming obsolete in town. One of the towns longest remaining businesses, Finkles Hardware on Coryell St., celebrated its 100 -year anniversary back in 2017 and still serves the town to this day. Railroad lines that used to transport goods still cross the town's streets and train cars now are hidden along the river and covered in graffiti. During this decline, artists took advantage of the empty businesses by opening studios and galleries around town. 
Gordon Haas is an artist specializing in figurative oil paintings, depicting local scenes of the Delaware River to breathtaking views of Italy's Amalfi coast, and owner of Haas Gallery. The gallery, which opened 26 years ago at 71 Bridge St. Haas', is one of the longest running artist-run galleries in town, meaning he runs the show, from producing the art, framing the work, displaying it correctly, and engaging with the customer in purchasing. 
"It's all straight from the artist," explained Haas about the benefit from artist-run galleries. "There's a personal connection with artist-run galleries, customers come in and talk to the artist about the work. Even if they can't afford it at the moment, they can always come back in when they can because they remember that interaction with the artist."
"Being an art gallery owner, you are operating and managing a business," said fiber artist Ayala Shimelman of the Cross Pollination Gallery, located just next door to Haas Gallery. "It's a totally different animal than just showing your art at a museum or another gallery."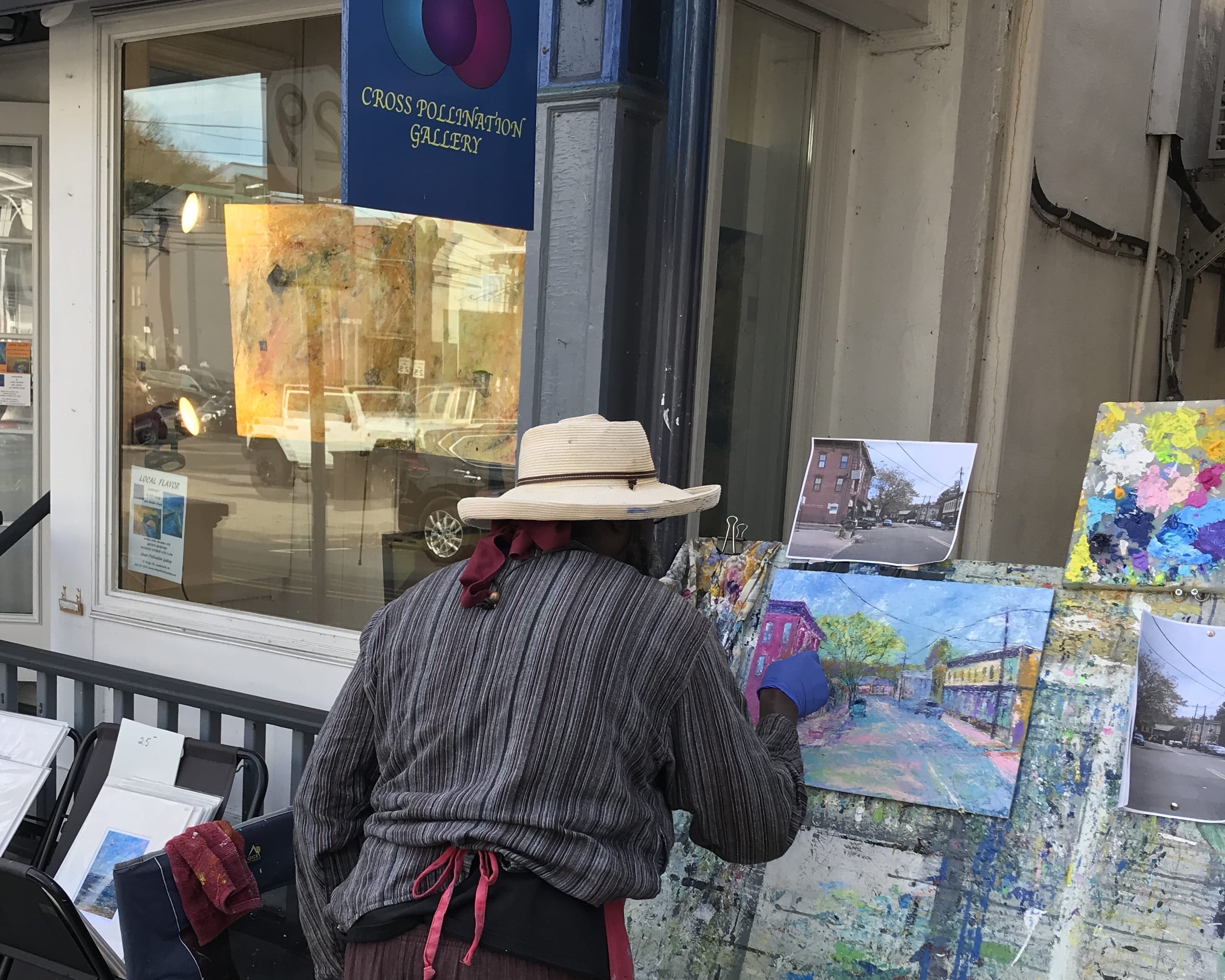 Cross Pollination Gallery owner SiriOm Singh painting outside of its Bridge St. location (Photo by Michael Haley)
Shimelman operates Cross Pollination Gallery with her husband, SiriOm Singh, an abstract impressionist artist, where they both create, display, and sell their art, opening their gallery last August. "The advantages of owning your gallery are that you don't have overhead costs and let more eyes see the artist's work," stated Singh about operating the gallery, "we don't pay a 50% commission either, you get all of what you sell." 
Artist-run galleries don't have to worry about art gallery curators taking a percentage of a sale if a piece is sold, since they deal with everything about the business themselves.
"I create here, and pick and choose what is displayed," Singh said. "The negative is that we pay rent," Shimelman added, "in the end it's a business. All artists need to think of it as a business."
Both Haas Gallery and Cross Pollination Galley are among others on Lambertville's Bridge St. known as "gallery row", according to Haas, with The Bridge Street House, Wendy Paton Photography, and the Chamber of Commerce building also hosting art exhibits along the block.
While many artists run their galleries themselves, or with a fellow creative, other galleries in Lambertville takes a different approach in curating and managing their gallery with a plethora of notable artists of their choosing.
Owned and operated by Jim Alterman, also author of "New Hope for American Art", Jim's of Lambertville is an expansive 7,000 sq. ft. art gallery in town specializing in the early 20th-century impressionist and modernist paintings opening back in 1994. Work in the gallery ranges from different artistic eras as well, from Andrew Wyeth to Jacob Lawrence to Gershon Benjamin. Many notable artists most associate with the art meccas of the world, are seen in this small New Jersey town.
Gallery Piquel is another gallery in town, owned by Tamara and Jim Cannon, operating under these standards, opening their Bridge St. location 3 years ago. "There's been a reversal in trend with more galleries moving across the river from New Hope into Lambertville," said Jim about the influx of galleries in Lambertville over time.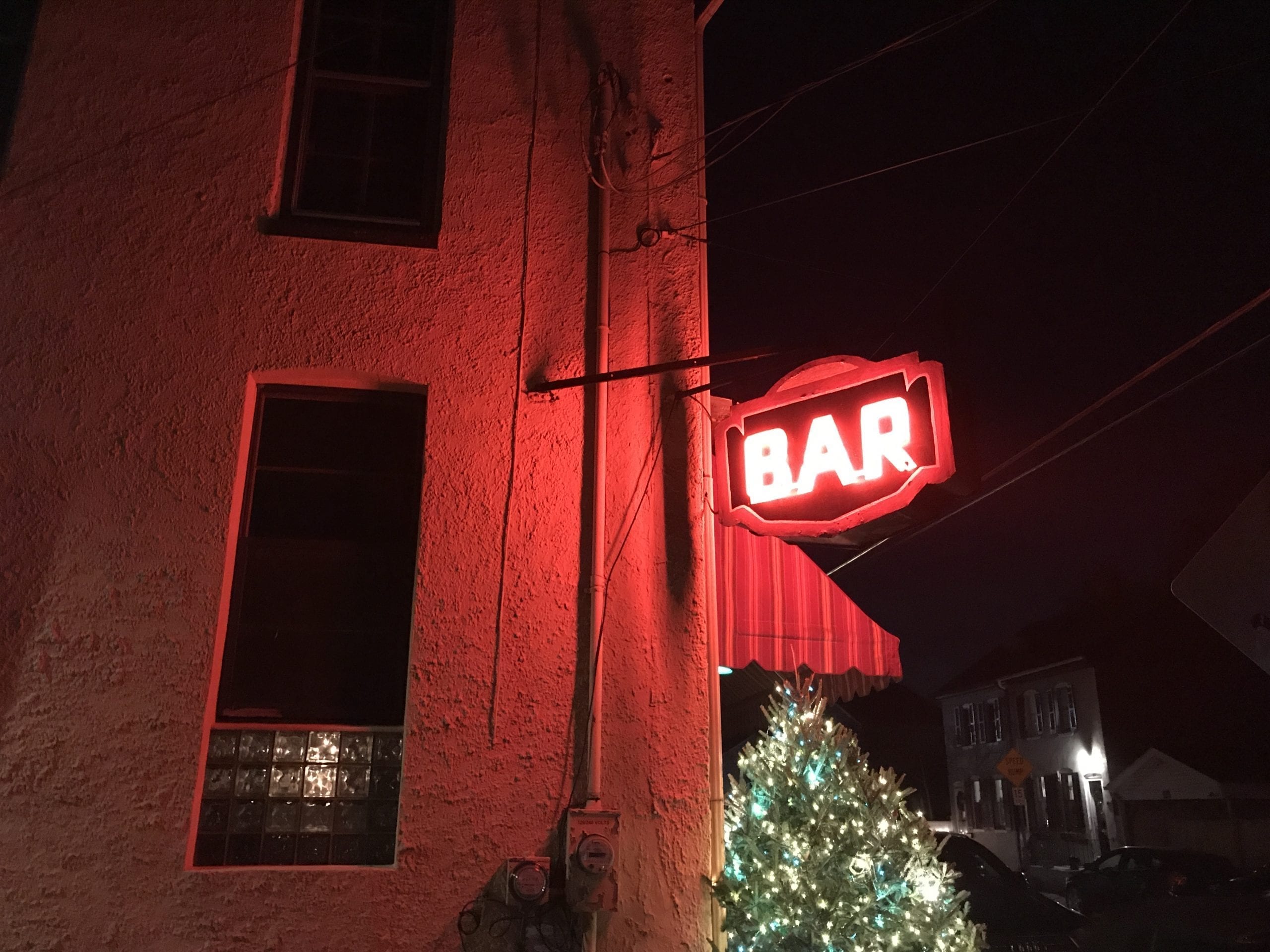 Outside DeAnna's Restaurant In Lambertville, NJ (Source: Michael Haley)
Lambertville still continues to evolve even outside of the arts. Earlier this year, the town elected first-time candidate 29-year-old Julia Fahl as the town's mayor, beating David Delvecchio, who served as the town's mayor for 27 years, issuing in a new era of leadership.
Change is apparent in Lambertville's culture, yet it's rivertown roots remain intact. Remnants of its past are still apparent and engrained in its blueprint, even with the influence of the arts seen over time. When the industry rolled out of town and the biker bars poured the last shot, Lambertville's arts influx flourished, creating a unique haven for artists unlike others in small towns across America.