September 30, 2020
Categories
Share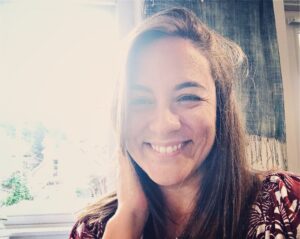 Adriana Teresa Letorney is a journalist, publisher, and entrepreneur. She is the co-founder & CEO of FV Inc– a design and tech media company that powers Visura.co & Visura Pro.  She is also the co-founder of the Scout Film Festival, a 501(c) organization that supports filmmakers aged 24 and under.  
Adriana has written for the New York Times and Huffington Post interviewing artists, including photographer Larry Fink, Grammy winner Antonio Sánchez, and MacArthur Fellow Miguel Zenón.
Adriana has served as a juror, nominator, reviewer, or curator for the Alexia Foundation, World Press Photo, New York Times Portfolio Review, Photoville, Lucie Foundation, Prix Pictet, CPOY, The Google Photography Prize, amongst others.  She has been a guest lecturer at the Missouri School of Journalism, University of Syracuse, and School of Visual Arts, amongst other institutions. 
Adriana holds a BA in Anthropology from the University of Puerto Rico (2001) and a BFA in Photography from the School of Visual Arts (2007) in New York.  Adriana Teresa is currently completing a Masters in Journalism at New York University's Arthur L. Carter Journalism Institute (2021).  Currently, she lives with her family in Stowe, Vermont.