September 24, 2020
Categories
Share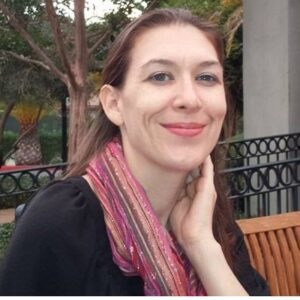 Allison Wallis is a freelance journalist, writer, and disability rights advocate. She lives on the North Shore of Oahu, Hawaii with her daughter, husband, Koa the Tripod dog, and Rosie the chinchilla. 
Allison earned a Business Administration degree from UIW in San Antonio. After graduating, she attended the Culinary Institute of America, where she specialized in Baking and Pastry Arts. 
After leaving the hospitality industry due to health issues, Allison earned a graduate certificate in Disability and Diversity Studies from the University of Hawai'i. There, she rediscovered a love of research and writing. Her final capstone project for the program was a series of essays exploring the effects of her disabilities and chronic pain on her body and mind. One essay was published in Roxane Gay's magazine. 
Allison has been published in outlets such as The Washington Post, Healthline, and Electric Literature. Clips can be found here.
Mostly homebound, Allison has learned to live well at home. She volunteers with her local Legal Aid office as a Fair Housing advocate and helps fellow chronically ill and disabled people learn how to navigate the medical system. An ambulatory wheelchair user, she loves a good, long ramp because rolling down it feels like flying.