September 18, 2020
Categories
Share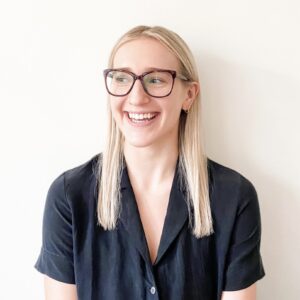 Anna Wesche is a journalist and social media consultant working in Philadelphia, Pennsylvania. 
After growing up in rural northwest Ohio, Wesche left the Midwest to attend Johns Hopkins University in Baltimore, Maryland. She graduated in 2018 with a B.A. in Writing Seminars and a B.A. in Film and Media Studies. During her time there, she had the opportunity to write a script for a short film at the Academy of Performing Arts in Prague, Czech Republic, as well as the privilege of assisting ready-to-wear designer Audra Danielle Noyes at several New York Fashion Week events. She later spent time as an online blog editor for BUST Magazine, an independent third-wave feminist magazine. She currently manages the social media channels for American apparel and lifestyle company Free People. 
After struggling with, defining, and coping with her own anxiety disorder, Wesche has taken a keen interest in writing on the topic of mental health. She is specifically interested in how the subject is treated differently in terms of gender and generation. Wesche is a mental health advocate and has written several pieces on how therapy and medication have benefited her life and the lives of those around her. Following the death of her grandparents in 2018 and 2019, she wrote a personal essay exploring her grief as a form of active therapy. She eventually used this essay to address how their passing altered the structure of her family. 
Wesche is also a fiction writer and poet, frequently using her childhood experiences as subject matter. Her poem The Bible Belt Has An Extra Strap That Runs Through Ohio was published in Thoroughfare Magazine's Fall 2017 issue.
She is currently pursuing her M.A. in Journalism at New York University.