September 25, 2020
Categories
Share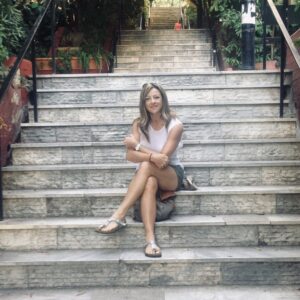 Barbi Walker-Walsh is a blogger, journalist, writer, and veteran flight attendant with a serious case of wanderlust. As a 35-year flight attendant, she has spent a lifetime traveling the globe and seeing the world from different perspectives. 
She brings the same broad worldview, curiosity, and adventurous spirit to her reporting and writing. She's as interested in telling the stories from those often overlooked to taking readers on journeys to local hotspots, hangouts, and hideaways.
Barbi graduated from the Walter Cronkite School of Journalism at Arizona State University in 2009. She is an award-winning journalist and has written for U.S. Airways' flight attendant magazine, The West Wing, The Arizona Republic, Zoniereport.com, and local magazines Phoenix, Phoenix Home, and Garden, AZ-Lifestyle, and Green Living.
She is currently pursuing a Master of Journalism at the Arthur L. Carter Journalism Institute at New York University. 
Barbi lives in Tempe, Arizona, with her husband and teenage son. When she's not globetrotting with her family around the world, you can find her at home her geeking out over food, fitness, and fashion.