September 29, 2020
Categories
Tags
Share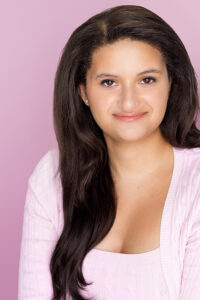 Bria Davis is a New Jersey-based journalist and reporter for The Click. Born in New Jersey, she was tired of the cold so moved to Florida, but after the culture shock moved back to Jersey. She received her bachelor's from the University of Central Florida with a degree in Film and a minor in Mass Communication.
Her love for broadcasting began when she was in high school as an anchor and a reporter for RVTV News. She hosted a show interviewing students on entertainment topics. She continued as a news anchor for HCC Hawk TV News before transferring to UCF.  She later interned at NBC Daytime where she edited news packages, ran the teleprompter, and booked talent for the show.
Bria is pursuing her Master's in Journalism at NYU's Arthur L. Carter School of Journalism. Her goal as a journalist is to interview public figures in film, TV, and the music industry. Bria loves pop culture news and would like to work as an entertainment host or television anchor for a broadcast news organization or program.
She is also an ESL teacher for Chinese students and prefers teaching English over math. When she's not studying or teaching, she enjoys Broadway plays, swimming, cooking, attending restaurants, traveling, and acting. She is a professional SAG actress who put her career on hold to pursue her Master's.