September 22, 2020
Categories
Share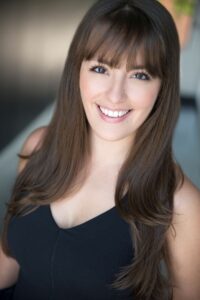 Caitlin Hornik has been telling stories from the time she was able to talk.
As a musical theater performer, she has 20 years of experience ranging from notable regional theater to cruise ships around the world. Her experiences traveling the globe and working in the theater industry have contributed to her growing passion for written storytelling.
Caitlin pursued an English degree from Arizona State University's online program and graduated cum laude in 2017. There, she began working on a children's book based on her travels, a one-act play, and a poetry series. She also launched a blog, Adventure By Caitlin, that features lifestyle and travel tips, along with the best donut spots around the world.
In addition, Caitlin has held various copywriting and content writing positions in the travel, dance, and start up sectors. She currently works as a copywriter at Digital Natives Group.
She is currently pursuing her master's in journalism at New York University's Arthur L. Carter Journalism Institute. As with her onstage career, she hopes to bring joy to others through her words, while shining the spotlight on important topics to bring about positive change.
Caitlin resides with her family on Long Island. For more: https://caitlinhornik.wixsite.com/writer