September 25, 2020
Categories
Tags
Share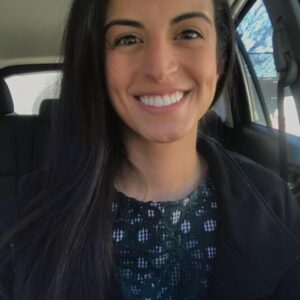 Corina is a news producer for Univision Houston's Noticias 45 Primera Hora. A Spanish-language early morning newscast in Houston, Texas which airs weekdays covering hyperlocal news, traffic, and weather. Since 2019 the newscast received two Lone Star Regional Emmy nominations in the category Newscast: Morning/Daytime Larger Markets. Corina has received five Lone Star Regional Emmy nominations in the three years she has worked at Univision as a producer and video editor. 
Corina graduated from Texas Tech University with a B.A. in Electronic Media and Communications. She spent most of her time at the student-operated radio station, The Raider 88.1, working as DJ and content producer throughout the years. She began her career in TV broadcast as an associate producer at the Telemundo affiliate in Lubbock, Texas.
Corina enjoys going to concerts and music festivals, especially the Red Rocks Amphitheater in Denver, Colorado. As she waits for the pandemic to allow these events to reoccur she finds new ways to explore Texas through road trips.