September 18, 2020
Categories
Share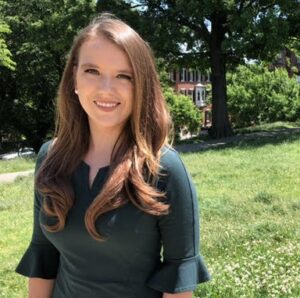 Danielle Saitta has worked as a professional storyteller for the last two years. While she has a close niche of friends who know her well, most people in the states of North Dakota, Iowa,and South Carolina knew her from turning on their favorite local TV stations to see her reporting the news live. Saitta has worked for both ABC and NBC affiliates which included WDAZ in North Dakota, KTIV in Iowa, and WCBD in SC. 
At age 23, she ventured out into the middle of the United States to start her career on TV. She went from Boston, Massachusetts, to Grand Forks, North Dakota. From there she went to Sioux City, Iowa, and then to Charleston, South Carolina.
Whether she's on a deadline or hanging with friends at an outdoor patio, Saitta loves to hear a good story. Another love that she has is taking awesome pictures and videos. She believes capturing incredible moments on camera is one of the best ways to express oneself and engage an audience. 
Whenever she's on a story, Saitta always makes sure to be as creative as possible. She loves making her stories entertaining and informative to help get her point across. Her professional title is Multimedia Journalist. This means she shoots, edits, writes and reports her own story. Often people will ask her, "Where's your cameraman?" With a smile and 75 pounds of equipment on her back, she will say, "You're looking at her."
Every new place that Saitta journeys is a new adventure for her. She gets an incredible opportunity to make herself a new home and, in the end, become a better television reporter. Storytelling is a passion for Saitta. Once she's off-air and her equipment is put away, there's nothing that satisfies her more than knowing she made a difference for someone by telling their story.