September 18, 2020
Categories
Share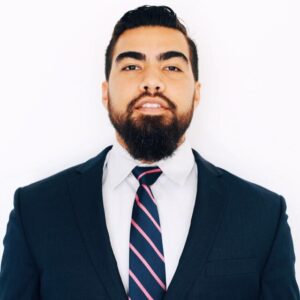 Dwight Torres is a surfer, single-dad and a hopeful journalist. Torres grew up in a small town in North Carolina. He comes from a small but tight-knit family of four, and he is very close to his younger brother. As a youth, he discovered surfing — much to the dismay of his mother, who hoped we would grow up to be a baseball or soccer player. He traveled the world with his brothers, competing against the best surfers in Australia, South Africa, and Europe, to name a few locales.
In college, Torres discovered foreign affairs and current politics. He would often get sucked into really random facts about South Africa's African National Congress and North Korea's Juche system. Torres majored in sociology and began to become very interested in becoming an agent of America's (Barack Obama's, specifically) foreign policy,
Throughout his time as a Marine officer and short stint with the State Department, Torres hoped to effect worldwide change in a positive way. He experienced that wasn't possible on such a grandiose scale. Torres turned to resigning his commission as a Marine and becoming a private citizen.
As a businessman in private enterprise, Torres started volunteering with the International Rescue Committee (IRC) and fell in love with their stories and struggle. He remains deeply committed to serving the refugee community, and hopes a Master of Journalism can help him one day share their story in a compelling and profound way.