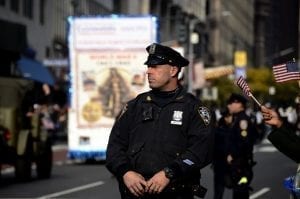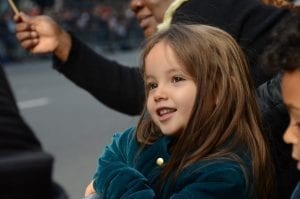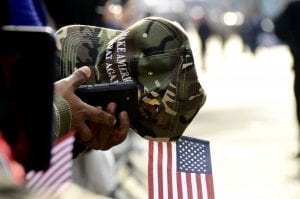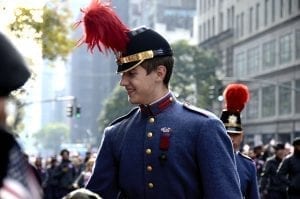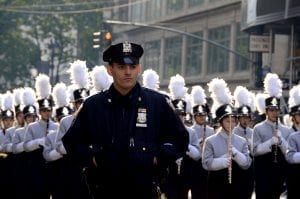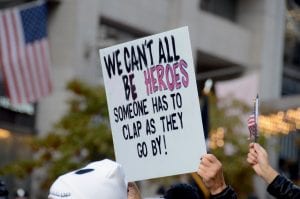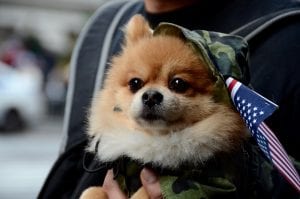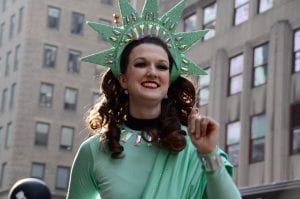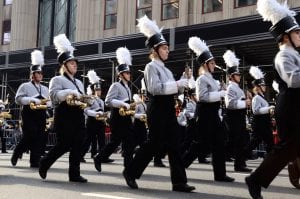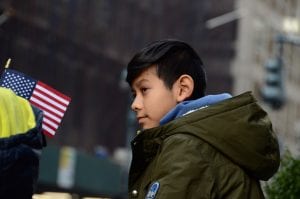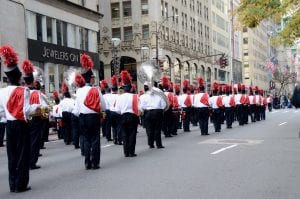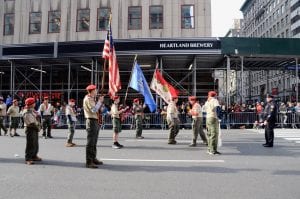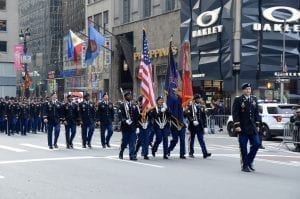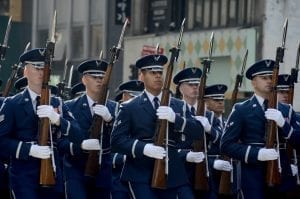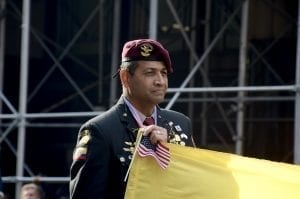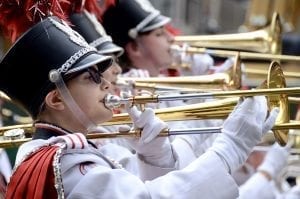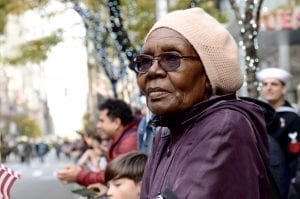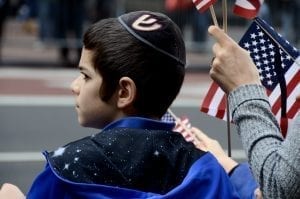 Photos by Lauren Gadol
NEW YORK– It is a cold and sunny day on November 11th in New York City. A perfect day for a walk in Central Park and a hot green tea, but I am reminded that it is the Veterans Day Parade on 5th Avenue. 
I was never one to feel a personal connection to Veterans Day because I never knew anyone in the military and it was always a day that I had an off day from school. It always made me feel like I wasn't a good American due to my lack of acknowledgement. On this day, I did something that I had never done before. I embraced my off day and I went to the New York Veterans Day Parade. I started on 26th street where it began, and I walked along 5th avenue all the way to the end of the parade on 47th street. 
Everyone seemed so excited to be at the parade, American flags were being passed around and the people to the left and right of me were so nice. I was able to make friends with cops that were at every corner. 
I told the officer that I was trying to get in the center of the parade so that I could take some feature photos of raw moments of the parade and he let me in! I was walking the Veterans Day Parade, not on the side anymore- but along with everyone else. 
Navy Sailor, Angel alongside me said, "this is such a large turnout for the parade and we are so happy to be here. We wanna go celebrate and have jalapeño poppers and beer right after this!" 
There were ceremonies to honor the Nation and President Donald Trump came to speak as well. According to ABC7ny.com "over 25,000 people participated, including vets, active-duty military personnel, and high school and college bands and floats." 
Bands were marching up Fifth Avenue, walking past NYC staples such as the Empire State Building, Rockefeller Center and more. It was also broadcasted on live television with millions watching from home.
Beside me taking photos were elderly war veterans who were giving out free hugs and handshakes to those in the parade thanking each other for their services.
There was a lot of buzz about President Trump being at the parade and there was less talk about the people who were performing on floats, driving the floats, walking and playing instruments and the crowd. When I walked with those people, I wasn't thinking about anything except capturing those true and raw moments.
This made is all the worthwhile. I noticed smiling faces, warm embraces, waving flags and happy people as I walked through the parade. 
I felt so blessed to have been able to spend my day surrounded by so many amazing people and see the New York City and Veteran community blend so beautifully together.