September 18, 2020
Categories
Share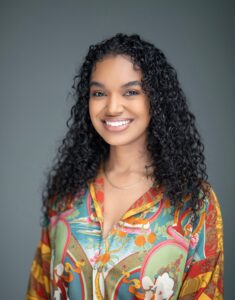 India Edwards, a pop culture writer and coffee connoisseur, is a first-year student at New York University's Arthur L. Carter Journalism Institute. She is working (virtually) to get her Master's in American Journalism. A Texas native, she graduated from the University of Texas at Arlington with a BA in English and a minor in technical writing.
She works as the social media and editorial lead at StartUp Health, which was founded in 2011 to invest in health startups. She previously worked as a social media content creator at Into The Gloss, a website dedicated to beauty.
Edwards has a passion for storytelling and creating thought-provoking content. She has worked in social media and engagement producing, content creating, and journalism professionally for over five years within the entrepreneurial, technology, and news industry in the Dallas-Fort Worth area, and most recently, the beauty and health and wellness industries in New York City. She has worked at major news publications including New York Magazine, Into The Gloss and D Magazine. She mostly enjoys covering entertainment, lifestyle, culture, fashion, and beauty, but she also has a knack for entrepreneurship and business. In her work, she seeks to create authentic, engaging content that fosters community and connection. 
In her free time, you can find her at the gym or exploring the city for new coffee shops and local vintage clothing stores. She geeks out on all things Beyoncé and loves Formula 1. 
You can reach her by email at indiae98@gmail.com—preferrably over a cup of coffee.