September 18, 2020
Categories
Share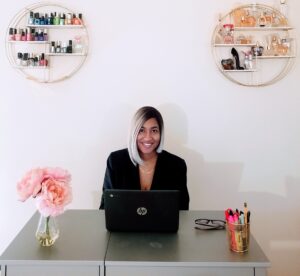 Infiniti Styles Bowie knew that she wanted to be a storyteller from the moment she stepped foot in Barnes and Noble when she was 8 years old. While other students were playing tag or Red Light, Green Light, Bowie immersed herself in the world of James Patterson's Maximum Ride novels. As she continued her love affair with all things books and literature, Bowie decided to take her passion with her to Pace University, where she earned her Bachelor's in Communications and Journalism.
Along with taking numerous courses in Journalism, including Writing for Print Media, Feature Writing, and Journalism in the Movies, Bowie was also the features writer for the college paper, Pace Chronicle. During her time on the paper, Bowie covered various topics ranging from Colin Kaepernick's controversial Nike ad to college students dancing for tuition to a sexual assault that occurred right inside the campus' walls.
Aside from the paper, Bowie held numerous internships in journalism, including one with a startup publication based in the U.K. She also interned in public relations, obtaining positions with FOX and The Dr. Oz Show. Currently, Bowie works full time with FCB Global, one of the world's largest advertising agencies, and is earning her Master's from New York University in Journalism.
In her spare time, Bowie enjoys writing for her news blog, Finnie Says, where she has written profile stories, reported on current events, entertainment, and political topics. Bowie hopes to one day report for a huge newspaper organization, such as The New York Times, Business Insider, CNN, and Wall Street Journal.