September 18, 2020
Categories
Share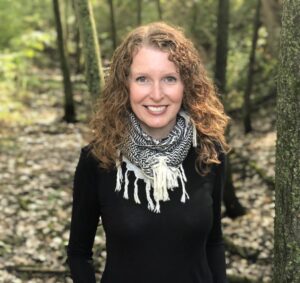 Jennifer Taylor is a freelance journalist, editor and author with more than 13 years writing for small, medium and large newspapers. Her experience has taken her to the halls of government, inside the classroom, and even out onto the prairie-grass footprints of a bluebird-house builder.
Her work as a full-time freelance reporter for the Chicago Tribune included covering local government, education, features and special sections. While at the Chicago Tribune, Taylor covered Naperville, the fifth largest city in Illinois. She broke several stories including a local, grassroots effort demanding a city-wide smoking ban that was elevated to the county and eventually led to state legislation; a new teen-drinking law targeting minors at parties who are not drinking; ongoing battles with residential teardowns impacting the quality of life of their neighbors; and the economic transformation of a modern-day downtown.
Prior to the Chicago Tribune, Taylor worked as a staff reporter for The Kansas City Star, hired to  expand coverage into the growing suburb of Lee's Summit, Mo. She also covered education in one of the largest school districts in the metropolitan area. Notable stories include a regional roundup of how schools reassessed safety in the wake of the 1999 Columbine High School massacre and a parent group's attempt to have a Bible study elective folded into the public school curriculum. Taylor has had stories picked up nationally by NBC News and PBS Kansas City affiliate KCPT.
Most recently, Taylor worked at a college admissions consulting firm, Illinois-based Partner For Achievement, where she advised students on college application essays. She also authored the PFA Student Essay Handbook (an 80-page, self-published guide for writing college application essays), and managed the company's blog and editorial content on social media.
Taylor is a graduate of San Francisco State University, where she earned a bachelor of arts in journalism. She is currently pursuing her master's in journalism at New York University. Taylor resides in the Chicago western suburb of Wheaton, with her husband and two children.