September 16, 2019
Categories
Share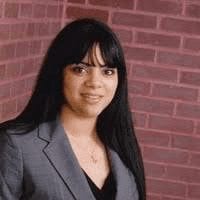 Judi Polanco is pursuing her graduate degree in journalism at New York University.  She was born in New York City and raised in the countryside of the Dominican Republic. Her experiences with racism, gender bias, and poverty inspired her to write at a young age. Her dream of transitioning from a human resources professional to a journalist started with an email from NYU announcing the journalism program.   She secretly mulled enrolling in the program for six months and told no one – not even her husband. 
The only girl with four brothers, she struggled with her identity from a very young age  and strove to rise above her situation. Always the tomboy, she fought against the gender stereotypes enforced on her, refusing to become a "housewife", as the rest of the women in her family had. She grew up as one of the boys and to this day, her brothers will tell other men, "You can talk in front of her. She's just one of us."
Judi attained an undergraduate degree in forensic psychology and has worked for over 10 years as an HR professional in a variety of industries.   When she has time to herself, Judi enjoys filming, directing and producing short comedy clips with her family, meditating and doing her best to stay positive, no matter what life throws her way.
As far as the future is concerned, Judi hopes to write some more, spend as much quality time with her family as possible and hopefully, one day, live in a world where equality is accepted as being the norm.