September 18, 2020
Categories
Share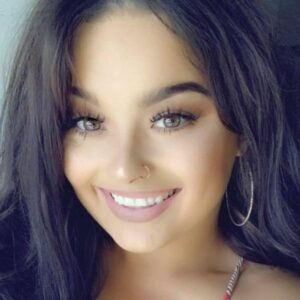 Lindsay Ray Hicks is a Seattle-based reporter for The Click. Born and raised in the Seattle, WA, area, Lindsay embarked on the journey of obtaining her bachelor's degree in Professional and Creative Writing from Central Washington University. Since graduating in 2017, she has landed work at various publications including Drink Me Magazine, Thought Catalog, The Auburn Examiner, and Litro Magazine based in the United Kingdom.
With a background in both professional and creative writing, Lindsay has discovered a versatile range of interests that pique her curiosity. As a reporter for The Auburn Examiner, Lindsay covered various news stories around her hometown, including missing person investigations, hate crimes, and a "Feel Good Friday" series. She also enjoys crafting lifestyle pieces covering topics like mental health, relationships, and self-improvement, some of which were published on Thought Catalog and circulated across many different forms of social media platforms
With a deep interest in true-crime and homicide investigations, Lindsay was thrilled to recently accept a position with CBS News as a Broadcast Associate for the show "48 Hours," where she is working on a syndication project. She looks forward to utilizing her print journalism skills as she pivots toward a career in broadcast journalism.
Lindsay's drive and commitment to continue growing as a journalist has motivated her decision to embark on her greatest adventure to date: her admission into New York University's Arthur L. Carter Journalism Institute, where she will be obtaining her master's degree in American Journalism. When she is not sharing inspirational quotes on Instagram and reading lengthy articles detailing the psychology behind a serial killer's mind, Lindsay enjoys writing poetry, creative nonfiction, and short stories, which can be found at www.LindsayRay.com.