September 22, 2020
Categories
Share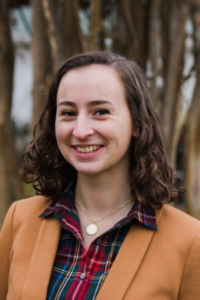 Maeve Dunigan is a writer and journalist based in Brooklyn, New York. She most enjoys covering entertainment but also has experience writing about science and horticulture. She is an accomplished satirist who has published pieces in The New Yorker and McSweeney's Internet Tendency. 
Maeve received her Bachelor's in multi-platform journalism from the Philip Merrill College at the University of Maryland. While at Maryland, she spent four years writing on the culture and entertainment desk for The Diamondback, the university's independent, student-run newspaper.
Throughout fall 2017, Maeve spent months investigating the case of Ukrainian journalist Mykola Semena as part of a profile series on journalistic freedom abroad for Capital News Service. Her profile on Semena delved into the history of the annexation of Crimea and the trials faced by a journalist captured by the Russian federation.
Though her apartment does not currently have any access to outdoor space, Maeve aspires to be a beekeeper one day.