September 25, 2020
Categories
Share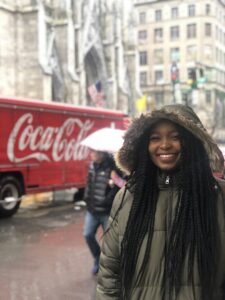 Micaiah Kimble-Glover is a writer, political campaign organizer, activist, and journalist based in Atlanta.
Kimble-Glover pursued a B.A. in international affairs at the University of Georgia in Athens, Georgia, with hopes of becoming a political journalist focused on international reporting and security. As an undergraduate, she spent time in Washington, D.C. as a national defense fellow for a United States Senator. 
In her spare time, Kimble-Glover can be found either reporting on protests or participating in them as she continues to push the boundaries while fighting for civil rights and equal opportunities.