September 16, 2019
Categories
Share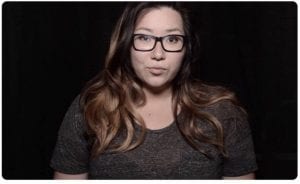 Michelle Eigenheer is a freelance journalist and communications specialist working in Louisville, Kentucky.
She lived in many places abroad before attending high school in rural Kentucky. She went to college at the University of Louisville, majoring in communications and graduating in 2015. During school, she worked for her school's newspaper as a news editor, most notably leading reporting on infrastructure problems at the university. She also worked as a researcher and copywriter at a niche marketing firm focused on infographics. She then interned at Louisville.com, the online platform of Louisville Magazine.
"Interning at Louisville.com threw me into the deep end. There, I was part of running the day-to-day operations of an online publication, as well as getting to explore the roles I loved and excelled at," she said. As an intern, she broke a story about Wildlife In Need, a Charlestown, Indiana petting zoo which allowed visitors to play with tiger cubs after the organization was cited for missing and undocumented animals by the U.S. Department of Agriculture. Published on Louisville.com, the article received 40,000 hits in two days and was picked up by local news, Eigenheer said. A later civil suit led to a judge banning the petting zoo, and Wildlife in Need went out of business.
Eigenheer wants to focus on writing about topics like urban development, as well as topics in urban agriculture and infrastructure. She is looking to write more for magazines and gain more experience in multimedia as she pursues her master's in journalism at New York University.