September 22, 2020
Categories
Share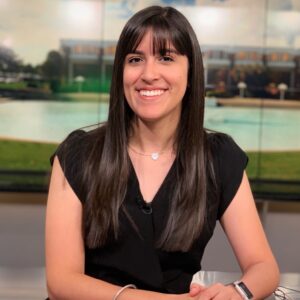 Nicole Marie Gonzalez is a reporter for The Click who strives to shine a light on stories from diverse communities.
Before joining The Click, Nicole was a reporter and news anchor at Nicholson Student Media and UCF Knightly News from 2018-2019.
Nicole earned her bachelor's degree in Broadcast Journalism from the University of Central Florida in December 2019 and is currently working on her master's degree in American Journalism at New York University.
Her career aspirations include working for a news outlet on the arts and entertainment beat.
As a Puerto Rican living in Orlando, Florida, Nicole wants to incorporate her Hispanic heritage into her writing to appeal to a bilingual audience.