September 22, 2020
Categories
Share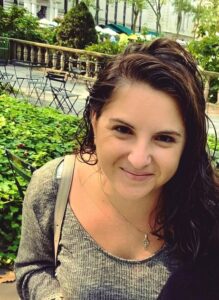 Nikki Main is a former Senior Editor for a book publisher where she managed the editorial department and considered manuscripts for the possibility of publication. During her time with the company, she traveled to the UAE to attend the Abu Dhabi book fair where she created contacts and built up the companies' brand overseas.
She has previously pursued immersive reporting in Africa through a volunteer program located in Kenya. While residing in Kibera, she maintained a daily blog where she reported on her experiences and the people she met there.
Since her experiences in Africa, Nikki continues to be inspired by cultural differences and is excited to report on various current events – both foreign and domestic. She hopes to share these events in a compelling and humanistic way to pull in readers and cause them to feel as though they are experiencing the event firsthand.
During her free time, she enjoys reading books of all genres as well as global travel, hiking, spending quality time with friends and family and the occasional French onion soup.