October 21, 2020
Categories
Share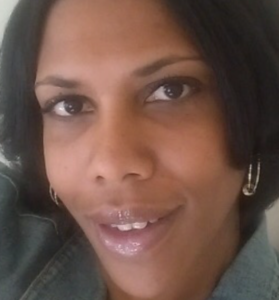 NEW YORK – Schools in Manhattan opened their doors for the first time in six months on Sept. 29, but things looks different: now there are temperature checks at the door, sanitizer stations along corridors and in classrooms, and mandatory masks for every student and faculty member.
As teachers prepare for in-person learning, COVID-19 cases are slowly increasing in some communities, causing concern among officials who have stated that increasing numbers may result in schools closing again. Danielle Pattillo, a fourth grade teacher at Boys Prep Bronx Elementary School, talked to The Click about the challenges of virtual learning, as well as the transition back to the classroom.
What problems have you had with teaching virtually?
The largest struggle is technology. A lot of the children can't work the camera or they can't access their documents., some of them don't know how to type in their documents, a lot of them erase their documents and don't know if you just hit the background button, it puts everything right back. A large challenge also is engagement. When we are face to face with the students, in proximity, it's a lot easier to keep them engaged; in the virtual world, that engagement is a lot harder.
Do you think you'll be able to incorporate technology in the physical classroom?
I'm going to continue to use it. In fact, I think it's going to be beneficial to the educators and teachers who actually transition over. I can still use the platform for in-class, because I can still project those platforms on the smartboards and we can still have that engagement, because now we're in close proximity and the thrill is there and the excitement is back.
Do you know what protocols are being put in place for in-school learning?
All teachers have been supplied with Clorox bleach cleanser, which is impossible to find anywhere else in the outside world. Every classroom has two bottles of the bleach cleanser and sanitizer, we've been given latex gloves, tissues, we've been given face shields in case one of the children gets sick, we've also been given a set of disposable gowns, because the worst thing is to see a child ill and in need and feel helpless to be able to engage and help. All of their desks are six feet apart, we only have 10 students in each class, there are markers on the floor so everybody has to stay in their little box, lunch will be held in the classrooms and when they have different classes, the teachers are rotating in, instead of the students walking through the hallways. My school has been very thoughtful, very thorough.
How do you feel about going back to the classroom?
It's a 50/50 split for me. I'm super excited to go back and I want to see them, and I want to be able to engage with them, but I'm very apprehensive and nervous because I don't want them to make each other sick. I also don't want them to maybe make me sick by touching my desk or that moment when your back is turned and they touch you, or ask you a question and I don't want to be the frantic one either. So keeping it in perspective is what I'm working on, but I'm definitely excited to see them and help them out and when they're home on their days off, they're going to feel like, 'I've got this,' I was shown what to do so I feel confident to do it on my own.