September 18, 2020
Categories
Share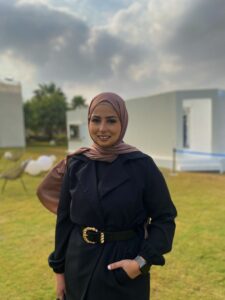 Sabal Almadi is a public relations representative by profession in the oil and gas industry (specifically, the refined-products trading sector). She has her bachelor's in mass communications and media from the University of Sharjah, UAE. Previously, Almadi wrote for Gulf Today, a premier newspaper in the Gulf, and worked with the King Hussein Cancer Foundation in Amman, Jordan. Her roots are from the land of the olive trees, yet she was born in the land of bluebonnets; yes, she has Jordanian roots but was born in Dallas, Texas. 
Almadi has lived in many different countries ranging from the US, UAE, KSA, and Jordan; All of which have molded and fueled her to cover topics relevant to multiple cultures and societies consistently. Almadi is currently based in Dhahran, Saudi Arabia; however, she often travels throughout the world, giving her a different lense on rising new world trends. 
The topics that she likes to cover are art, culture, health, fitness, and lifestyle. As an American-Arab, Almadi hopes that she will be able to bridge a gap between multiple societies by shedding light on everyday matters, whether that be in the health and fitness industry or even the arts. 
Almadi is currently pursuing her Master's Degree in American Journalism at New York University while also working a full-time job as a PR representative.