December 17, 2019
Categories
Share
Photo Credit: Rosa Garcia
Women Entrepreneurs of the Bronx Are Ready to Capitalize on New Resources for Growth
BRONX, NEW YORK – Rosa Garcia is one woman who has found success in the Bronx, running her well-known eatery, Mott Haven Bar and Grill. The classic gastropub with international flavor inspiration opened its doors in 2013. In addition to creating a local "meeting place" she wants to create a hub for empowerment in her neighborhood. Garcia organizes learning sessions for women and spurs food drives. Garcia also owns and runs Mott Haven on the Go, a new food truck that offers healthy and organic food options to residents of the Bronx.
She says her road to entrepreneurship was filled with a mix of luck and grit. In 2012 Hurricane Sandy left the historic Bruckner Bar and Grill establishment inoperable. Garcia was the manager of the establishment and saw the challenge as an opportunity to become the owner. In 2013 Garcia successfully reopened the doors of the now Mott Haven Bar and Grill as its sole owner.
The Bronx has long had a reputation for producing vibrant women leaders. Take Anne Hutchinson (1591-1643). Her name should sound familiar, considering the multitude of landmarks named in her honor, including the Hutchinson River Parkway. She was one of the first known women to swim against the current, resolute in her convictions for independent thinking and amassing a following she led to the Bronx.  
Four hundred years later, New York City leads the nation in the number of women entrepreneurs establishing businesses within their neighborhoods. The most recent assessment of the economic impact reported on by the Center for an Urban Future, reveals 190,000 people are employed in these businesses, working together to generate upwards of $50 billion in revenue. This assessment also shows that in the decade from 2002 to 2012, the number of women-owned businesses grew by 65 percent, adding more than 56,000 jobs and $3 billion in payroll to the city's economy. While the entrepreneurship gender gap continues, steady gains have been achieved in the amount of women-owned businesses that are thriving. Four out of every 10 businesses in the United States are now women-owned according to analysis in the State of Women-Owned Businesses Report. While data support a steady gain in the overall prevalence of women entrepreneurs, there is work to be done to increase these numbers further. 
Many organizations have been created in the last few decades, dedicated to advancing women's stake in the business world. These programs and foundations recognize that women-run businesses achieving success help the economic security of the community overall, and uplift countless families as a ripple effect of their singular establishment. One such initiative out of NYC's Department of Small Businesses is WE NYC, an organization "dedicated to helping women start and grow their businesses."       
WE NYC started with relevant research: surveying 1,500 women entrepreneurs in the city to determine the real issues and specific challenges they face in achieving their business goals. Armed with this information, services focusing on 4 key areas of business development were created: connecting women with the right resources; creating workshops teaching specific business skill sets; providing access to funding needed to grow needed capital, and assisting women to navigate the complex legal system to ensure protection for the businesses they've worked so hard to create. 
Other centers in the Bronx are working hard to bring the vision of advocating for women-led startups to fruition. 
In addition to these organizations, many others supporting women-backed businesses can be found in the directory compiled by the NY Public Library.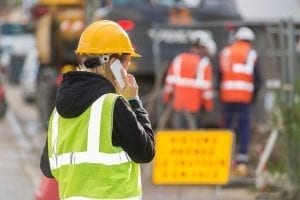 Photo Credit: Shutterstock
One woman who can speak about the advantages of the resources offered to women entrepreneurs is Ana Lavda. Ana Lavda is the president of AAL Construction, a civil site company based in the Bronx. When speaking about her transition from physical therapist to business owner, Lavda sites M/WBE (Minority and Women-owned Business Enterprise) as an instrumental factor. The City of New York Minority and Women-Owned Business Enterprises (M/WBE) is a program offering minority and women entrepreneurs access to government contracts to grow their businesses. According to Lavda "Women in this city—they're willing to put themselves out there and start businesses. They go to classes to learn how to do something different. Many of them are raising two or three kids, some on their own. They're saying, 'There's got to be a better way. What can I do to help other women?' You need women to say, 'If I can do it, you can do it.'Being a M/WBE can give them the know how to do that."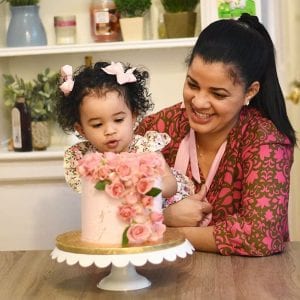 Photo Credit: Johneris Nin
The Women's Business Ownership Act of 1988 was introduced by John LaFalce a former congressman from the state of New York.   This act was created to address the needs of women entrepreneurs by recognizing the significant role they play in our nation's economy. Although this bill was signed into law in 1988 women still face many challenges in launching businesses. One woman entrepreneur who faced some challenges is Johneris Nin.
Nin is the owner of Rose's Mama Bakes. She immigrated from the Dominican Republic to start a career in acting and as life happens started a family. With her newborn child she brainstormed new career paths. "I taught myself how to bake, so I could work from home and provide for my daughter." Nin runs her bake shop out of her Bronx apartment. As Nin runs her business on her own she is left with little time for new business development. Despite these challenges, she has many clients from word-of-mouth promotions and social media.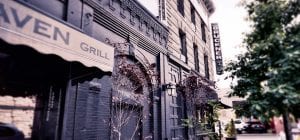 Photo Credit: Mott Haven Bar Official Website
As for Garcia of Mott Haven, although she was not able to take advantage of the resources offered by the numerous organizations to women entrepreneurs of the Bronx, she is happy they are available to the future generations of women entrepreneurs. Garcia believes that other than a lack of resources, there were other factors holding women back. She believes many "women feel guilty, especially if they are mothers, we also share our visions with people who talk us out of it." To help women entrepreneurs in her community, Garcia hosts the Mott Haven Pop Up Shop event showcasing new entrepreneurs and their products. "I know how hard it is to sell merchandise when you don't have a storefront." In 2017, Garcia won the American Entrepreneurship Award in recognition for all that she has done for her community.