Ashlie Stevens wrote about Lizzo's influence in church sermons for Salon. (Photo: Salon.com)
LOUISVILLE — Most days, Ashlie Stevens passes Highland Baptist Church near her home in Louisville, Kentucky. It's there that she found the first source for her latest story for Salon, "Churches are preaching the gospel of Lizzo now".
"Highland Baptist Church is a church that I drive by on a daily basis," Stevens explains. "They are also one that I paid close attention to when I was reporting for my local NPR affiliate because they were the first church in Kentucky to perform a gay wedding. I started following them on social media about a year ago and saw that they were planning a Bible study about Lizzo and the human body. I loved the idea and wanted to explore it further."
Stevens became a culture reporter for Salon this year after working for several years as an arts and culture writer for Louisville Public Media. This jump from a local to national audience hasn't shifted the topics she covers as much as one might expect, but has instead broadened the culture beat.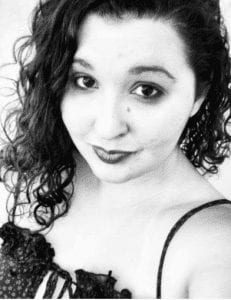 Ashlie Stevens is a Culture Reporter for Salon. (Photo: Ashlie Stevens)
"I focus a lot on television and music, but I also have the leeway—and editorial support—to explore stories that fall into spaces outside [of] that," says Stevens. "I've worked on stories about how, with the help of KFC's marketing team, Colonel Sanders has become something of a sex symbol; a story about how the Area 51 interest was sparking particular interest in science fiction romance books; a piece about how Pizza Hut is attempting to cash in on nostalgia branding; and an explanation of the #UnwantedIvanka meme." For the uninitiated, Area 51 began trending online when a viral Facebook joke turned into a real life plan to raid the military installation in search of extraterrestrials, explains Vox.
The story of Highland Baptist Church's Lizzo-based, body-positive sermon was an opportunity for Stevens to find a larger pattern in what might have been a hyper-local story.
Using her network—the Nashville pastor included in the piece is someone Stevens knew from high school—and online research, Stevens found that there were, in fact, other churches across the country following suit, including one in Minneapolis. From there, Stevens constructed the context around what a feat is may be to include something so secular as "Juice" — a song about self confidence, body positivity, and the influence of alcohol — to a Baptist sermon. She points to Christian fundamentalist media, jabs in the television show South Park, evangelical messages that persist today and a teenvogue.com interview with Lizzo that outlined the singer's own strict religious upbringing to show the inherent challenges in bringing a song like Lizzo's into the church.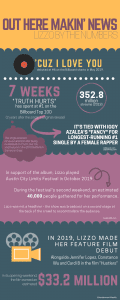 Stevens' focus widens even further by looking at the music industry's history to bridge the Lizzo sermons of today to similar instances in history. An interview with music historian David Metzer helps to understand the intrinsic weaving of music and the church, from the use of Lizzo in sermons, through Kanye West's Sunday Service, the influence of gospel and soul in the music of Aretha Franklin and Sam Cooke — all the way back to Martin Luther's splinter from the Roman Catholic church and the foundation of Lutheranism.
"I think the key to taking a local story and figuring out if there's a national angle is in establishing if it is part of a larger trend, or ties into a collective concern or emotion. Using the Lizzo piece as an example, I saw that a local church was using her music as a prompt for a Bible study. I jotted down the question: 'Are other churches doing this?' Turns out, they were — and the story grew from there," says Stevens.
On the topic as a whole, Stevens says, "I was raised in the church, and in all my years in Sunday school, and even Bible studies as an adult, the topics of body positivity and acceptance were never raised. I'm personally thrilled to see examples of churches moving beyond traditional boundaries for new opportunities for introspection and study."